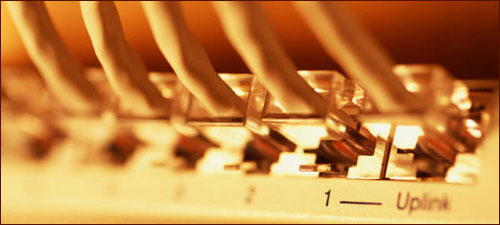 Your Wireless Purchase Starts with Three Questions
Before you type "wireless routers" into Amazon's or Best Buy's search bar, ask yourself three important questions:
How do I use my Internet?
What devices in my home need to connect to the network?
What Network Features do I need?
Your answers to these three questions are your guide as you determine the type of router you need and whether a dual-band or single-band router will work.
Question 1: How do you use your internet?
How you actually use your internet is one of the biggest factors in determining the type of router you need.
Do you use the it only to check your email and pay your bills?
Are you streaming video in the evenings or pitting Night Elves against Orcs in an online game?
Do you work from home and use the internet for everything from contacting clients to video teleconferencing?
Question 2: What devices in your home need to connect to the network?
Now that you've answered the internet usage question, you need to make a list (a mental list will work) of all of the devices in your house that need to connect to the network. These devices include things like:
Cell phones
Tablets
gaming systems (like Xbox and PlayStation)
TVs
DVD players
laptops and
PCs
Most of those devices run on a 2.4GHz frequency band meaning they're going to compete with each other for bandwidth and you could experience some slower speeds.
Question 3: What type of network features do need?
The last thing you need to think about before choosing a new router is what type of features your home network needs.
If you have children, you may want to look into a router with parental controls and time restrictions.
Do you get a lot of visitors? If so, you may want to invest in a router that lets you create a guest network so your visitors can connect their wireless devices without you having to hand out your network password.
If you have a large media library you and some empty flash drives, you could look into a model that can double as a media server.
And speaking of flash drives, plug an empty one into your router, expose it to the internet and voila! You've got your own, personal cloud server.
The possibilities with today's technology are rather endless.
A Story of Three Networks
To help you figure out where your answers to the above questions fall, let's take a look at a few network usage scenarios.
Email Joe
First, we have "Joe," who only hits the internet long enough to check his email and pay his bills.
He's only got one computer, a DVD player and two cell phones in the house. He's not going to notice or care about a slow network and a less expensive, single-band router will work just fine.
Gaming Ian
Then we've got "Ian," a gamer and Netflix aficionado.
Ian spends more time online than he does in bed, streams videos and plays online games. His household technology inventory looks like this:
3 Desktops
2 Laptops
4 Tablets
4 Cell phones
3 Gaming Systems
1 DVD player
Entrepreneur Danielle
Finally we have "Danielle."
Danielle runs her business from home and spends a good portion of her time speaking with clients over Skype, transferring large files and has wireless printers and scanners running nearly non-stop.
These last two home networkers will have to invest some money in a more powerful, dual-band router that will meet their networking needs and cut down on the network congestion caused by their multiple devices running at the same time.
For them, high network traffic caused by working from home while their youngest is streaming the latest season of Dr. Who on Netflix, is causing them to fantasize about beating their computers to death with their monitors.
A dual-band router will allow them to move half of their devices to the 5GHz band and set restrictions on their children's devices, splitting up their network traffic and saving themselves some 'net rage.
Networking Wrap-Up
Now that you've determined how you use your internet and made a list of devices that connect to it and the features you need, you're ready to start looking at what's available.
To give you an idea of what's out there, we've recommended a range of routers, including the one we use for our own network. You'll find those recommendations in the Amazon box at the beginning of this article.
But if you need help choosing a router, or have questions about anything covered in this series, please feel free to call us at 1-888-863-3033 or email us at help@computergeeks2go.com and we'll be happy to help you.
The Amazon affiliate links mean that if you click on them and choose to buy the product, ComputerGeeks2Go will receive a commission. This will not increase the cost to you.